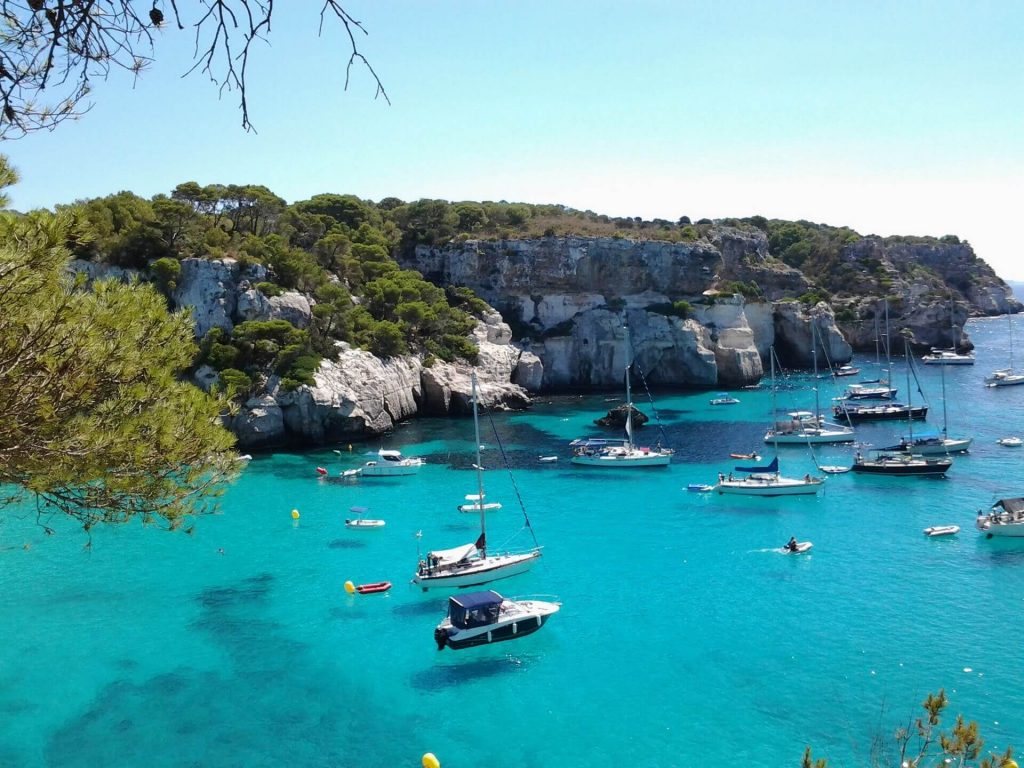 Minorca ⛱ – From ✈ ️ BREST Saturday, 23 May 2020. From € 699 / person. EXCLUSIVE AND NEW FOR MAY 2020!
"This island is twelve times smaller than Corsica (50 x 20 kms) it is a paradise of nature! Very preserved territory and zero waste! A GR (former walk of the riders) goes around the island and can be achieved in 4 days of walking along the coast, 75 calas (creeks) to the waters of incredible clarity are to discover in canoes … a unique treasure The main cities of Mahon and Ciutadella will seduce you with their Mediterranean architecture "
"The Occidental Menorca hotel is of high quality and very spacious, its staff is very hospitable, the catering service is very diversified and meals can be taken indoors in a room with contemporary furniture or outdoor terrace overlooking the garden and its The comfortable rooms are all equipped with a balcony … The outside are raised and maintained every day, the two large outdoor pools are lined with sunbeds in large numbers.You will find the beach and shops (inn, tavern, supermarket, bike rental, pharmacy) at 100m A bus stop is located in front of the hotel to Mahon, from 8:30 and until 20h which will then allow you to visit the various sites of the island …
STAY IN CLUB O VOYAGES Information from your agency 😉 !