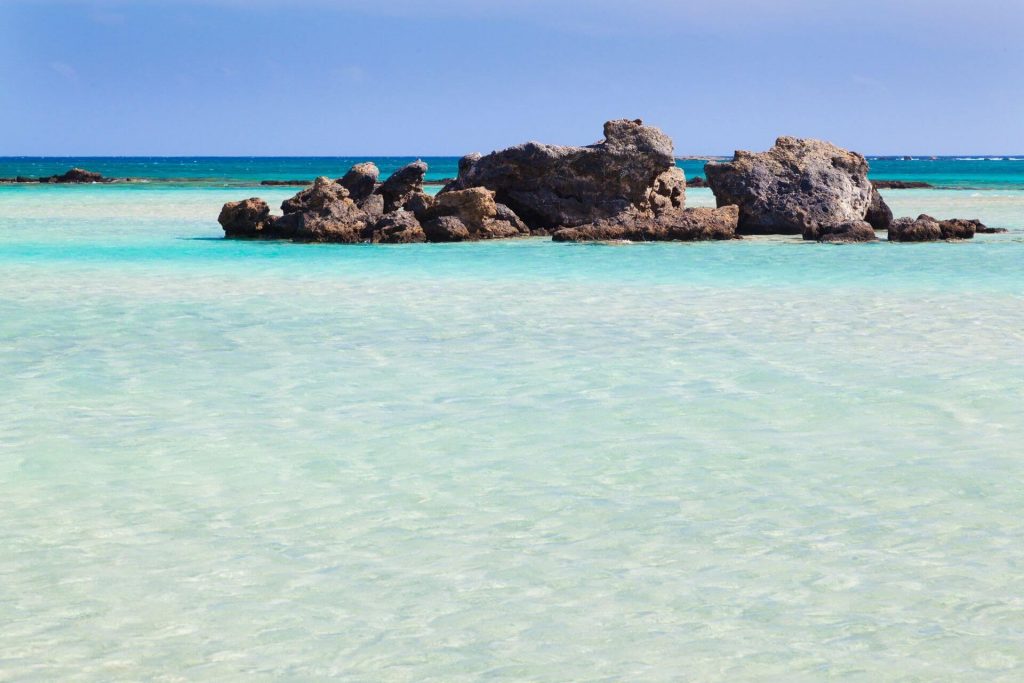 The crest from Brest ✈ ️ all inclusive from 799 euros per person!  
Karine makes us share her journey in CRETE ☺ : (Departure of BREST in 2019 every week from April to October! Consult us …)  
A few hours flight from Brest, I discovered a destination with beautiful Mediterranean landscapes: Rethymnon , Aghia Galini , the gorge of Samaria , the Lassithi plateau …, but also monuments steeped in history as the island of Spinalonga , Matala , Chania … and many more! Whether you are staying in the west or east of Crete, you will find beautiful beaches. The island is big and you will not be able to discover everything at once!
❤ ️ 1 – During this trip, I stayed at the Club Hotel Rethymno Mare & Water Park 5 *****: Local Standards Scaleta near Rethymnon 11 kms accessible by bus near the hotel and 65 km west of Heraklion and its airport! Hotel very well located to visit and discover the CRETE! ❤ ️ 2- beach My favorite: the beach of Elafonissi in south west of the island! or range of Plaka … 😉 ❤ ️ 3 – The hotel has a large swimming pool, a paddling pool and a water park! paradise for children! and a beach bar. The rooms and suites of the Rethymno Mare are air-conditioned and can have a sea view with extra charge!  
Guests can enjoy a drink at the poolside bar, and light meals at the snack bar. Breakfast, lunch and dinner are served as a buffet at the restaurant.
Sun loungers and parasols are available by the pool and on the beach. There is also a nightclub, a massage parlor and fish pedicure facilities . A large outdoor theater and a kids club!
☀ ️ The travel agency summer escape is here to advise you, do not hesitate to contact us to plan your vacation!